Are you looking for MOT Test Shipley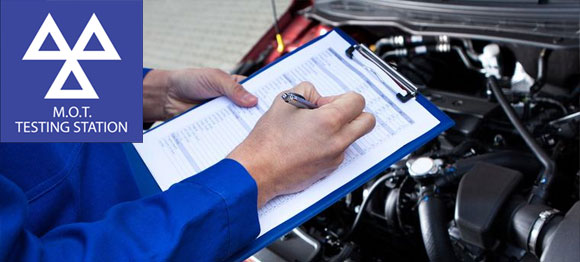 The United Kingdom was one of the first countries to realise that vehicular safety contributed as much to road safety as driving habits. In 1960, the UK's Ministry of Transport introduced a test that measured a car's roadworthiness and safety.
The test was named after the initials of this ministry. Currently, all regulations, procedures and standards fall under the rules of the Government agency, DVSA.
Over the years, the MOT test has become mandatory for any car from when it is three years old. If you live in or around Shipley or any of the other parts of West Yorkshire, please visit us - Tyre Experts - for a professional MOT Shipley.
What is checked during an MOT test?
Only a few simple tests and checks were carried out during an MOT in 1960. Today, it comprises a list of highly technical and demanding checks.When a vehicle passes an MOT test Shipley, we will issue a customary VT20 certificate.
If minor faults are detected, we will issue a so-called advisory note, explaining which parts of your vehicle should be changed or repaired as soon as possible.
MOT failure will result in a VT30 certificate, where all the shortcomings are detailed. Our MOT Shipley experts will certainly also show you directly the reason for the test failure.Unless your previous MOT certificate is still valid, you are, unfortunately no longer allowed to drive the vehicle. You have to get all faults repaired, and a partial re-test carried out. We can certainly help you in such a case.
Tyre Experts is known throughout our region for our automotive services. If you wish, we can improve your car's running condition and general health with a pre- MOT check Shipley so that it passes an MOT test without any trouble.
Here are some of the components which form an MOT Shipley. Your car needs to pass all of them (and more) to qualify for a VT20.
Exhaust and emissions: This section was added in 1991 when it was proven that vehicular emission was a major contributor to air pollution. Using the latest devices, we will ensure that your car's fumes are free of noxious gases, including SO2 & CO. Our technicians will check each component of this complicated system to ensure everything works perfectly.
Note that exhaust systems cannot be repaired on most occasions. We always store OE-grade replacements at our facility
Steering checks: The steering wheel and the steering column should be in good shape. The car should be responsive. If your vehicle comes with power steering, we will also check all associated electronics and fluids.
Lights: All external and internal lights should work without any fault. Many modern cars also come with DRLs. Our MOT Shipley will ensure that any issue is detected and rectified.
Safety features: Including condition of seats, seatbelts and mirrors. They must be fully functional and undamaged. Otherwise, your car will stumble in the test. We will inspect these parts thoroughly.
Body: Thorough check of damage or severe corrosion.
Horn: Your car's horn should be loud enough to alert other vehicles on the road; however, it should not breach the DVSA-set decibel level.
Number plates: General condition
Electronics: This is a rather broad term for it includes a car's battery, ECU, wiring and circuits. With the inclusion of the latest technologies like Lane Collision Alert, Lane Departure Warning and Anti-Theft devices, we have upgraded our facilities likewise. The vehicle battery is also checked.
Before we start our tests, we will check MOT history to identify any lingering issue.
Windscreen wipers/washers: These parts need to work perfectly to ensure clear visibility at all times.
Windscreen: damage must not obstruct visibility or safety.
Wheels and Tyres: Size, safety, condition and tread depth will be examined.
For more detailed information about MOT testing, we recommend you speak to our experts or have a look at the MOT section on the government website.
Visit us
Are you still looking for an 'MOT test Shipley'?
Well, if you live in West Yorkshire or the surrounding Counties, please book your vehicle's next MOT test via our website or directly at our workshop/testing station.