Are you looking for 
TPMS Replacement

 

for your vehicle?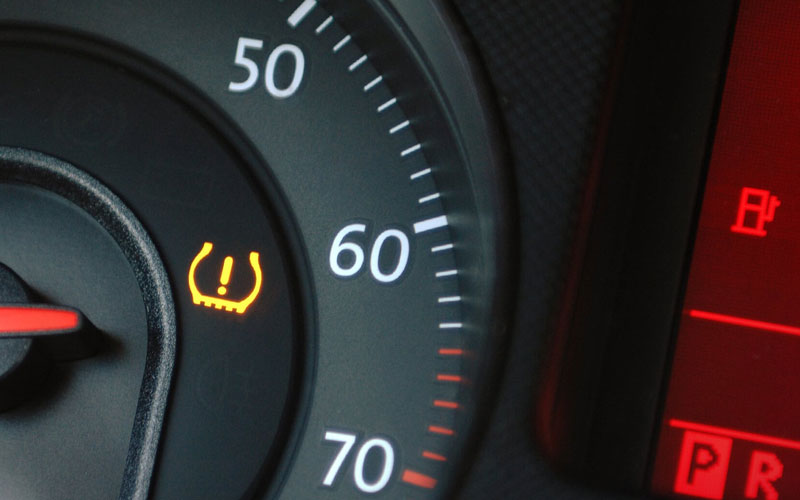 Appropriate tyre pressure plays an integral role in maintaining vehicle stability and control. Thus, it is of primal importance to be aware of the tyre pressure of your vehicle. It, however, becomes a hassle in an already hustling life to regularly check the tyre pressure.
A Tyre Pressure Monitoring System or TPMS was introduced in 2012, and has been made mandatory since. This system illuminates the tyre pressure warning light (looks like a horseshoe with an exclamation mark in the middle) whenever there is low tyre pressure in one or more of your car tyres. On the other hand, the warning light might get triggered unnecessarily when the TPMS sensor malfunctions.
If you're looking for TPMS sensor replacement Shipley, Tyre Experts is exactly where you should head.
How does the TPMS work?
TPMS essentially works on two types of technologies:
Indirect TPMS: In this system, TPMS sensors are not directly installed on the wheels. The central unit instead uses data collected from the Anti-lock Braking System's wheel speed sensors. The central unit displays a blinking TPMS warning light on your vehicle's dashboard in case the tyre pressure drops significantly.
Direct TPMS: Here, dedicated sensors are directly attached to the wheels. These sensors continuously read your car tyres' pressure levels. If there's any discrepancy between the real-time readings and the recommended settings, it triggers the TPMS warning light.
Common reasons for TPMS failure
Physical damage: It is one of the most common reasons behind TPMS sensor damage. The sensors are installed in the wheel rim, and harsh physical conditions have adverse effects on the units over some time.
Damage during installation: TPMS sensors are incredibly delicate, and any incorrect move during tyre repair or installation can damage the stem of the sensor.
Corrosion: Corrosion is another major factor which affects the lifespan of TPMS sensors. Prolonged exposure to dust, water vapour, and ferrous particles from the brakes can cause damage to these sensors. In case the TPMS valve, valve nuts or rubber grommet is corroded, it will inevitably affect the sensors' performance.
How to replace TPMS sensor battery?
In case the batteries of TPMS sensors are damaged, we recommend you visit our garage, and our in-house expert technicians will be happy to help you out with the best course of action.
We, Tyre Experts, are thus, an ideal destination for TPMS sensor replacement Shipley.
If you have been looking for TPMS sensor repair Shipley, our facility has all the necessary equipment to solve your issue.
For more detailed information or to book an appointment, please do not hesitate to call us on 01274 28800 or visit our workshop 31 Back Saltaire Road, Shipley, West Yorkshire, BD18 3HH.