Are you looking for Shock Absorbers for your vehicle?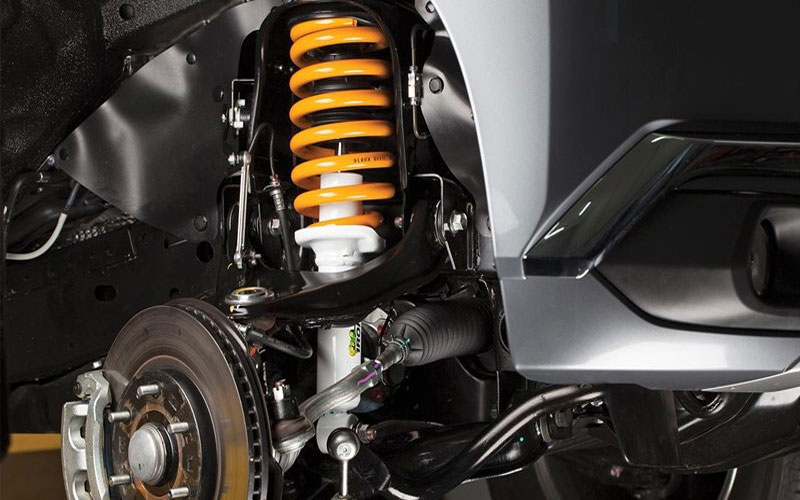 Shock absorbers act as cushions on uneven or bumpy roads, ensuring enhanced driving comfort and safety. Being an essential component of a vehicle's suspension system, their primary function is to control unwanted motion and ensure that tyres maintain contact with the surface at all times, therefore improving the steering response and braking performance. That being said, shock absorbers are also subject to wear and tear and need regular maintenance for maximum performance. If you are looking for a reliable suspension repairing garage Shipley, look no further!
Tyre Experts – your go-to solution for shock absorber replacement Shipley
Our team of highly skilled experts are proficient with components of every car make and model in the UK, which helps us serve and fulfil a wide range of customer demands.
Additionally, we also stock an extensive collection of OE grade parts, which allows us to offer replacements for any faulty component in car Shock Absorbers Shipley, such as the shocks.
Call us on 01274 288000 to know more about our range of products and services, and book appointments as well.
When to replace shock absorber Shipley?
There are many tell-tale signs of faulty shocks. If you notice these signs early on and bring your vehicle to us for appropriate upkeeps, it can save you from expensive repairs and on-road mishaps.
During uncomfortable, bumpy rides as mentioned earlier, the 'shocks' act as a cushion for your vehicle by controlling unnecessary motions in a spring-mounted vehicle. Unusually bumpy rides are often the first indicator of a malfunctioning suspension, and your car will bounce severely even from small bumps or potholes on uneven roads.
Since a shock absorber is basically an oil pump, damage to the piston or other components of a car suspension can lead to oil leaks. While it may be difficult to notice early on, if you find hydraulic fluid accumulating under the chassis, it is time to get replacements for car shock absorbers Shipley.
Drifting or over-steering
With worn-out shock absorbers, controlling the vehicle also becomes difficult. While cornering, you will notice that one set of wheels move farther than the other, leading to unintentional drifting.
Are you still searching for 'car shock absorber repair near me'?
Drive down to our facility at 31 Back Saltaire Road, Shipley, West Yorkshire, BD18 3HH for prompt and hassle-free repairs and replacements of car suspension system Shipley.
Please call us - we are here for you.