Are you looking for Suspension Repair for your vehicle?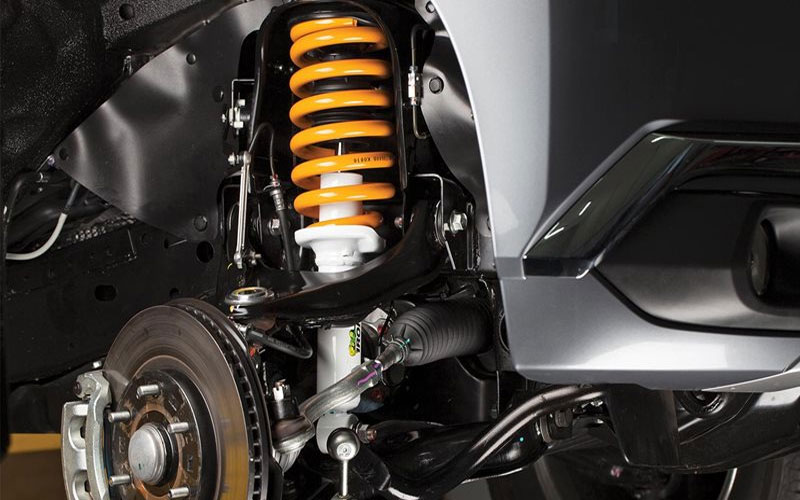 A car suspension system performs the vital task of keeping wheels of a spring-mounted vehicle grounded at all times, maintaining optimum steering response and braking performance.
A fully functioning car suspension system Shipley is essential to ensure a comfortable, bump-free ride. Reduced jolts also mean that you can enjoy the drive instead of worrying about hurting your back! We, at Tyre Experts, understand how irritating bumpy rides can be, and so, we provide efficient suspension repair Shipley.
Additionally, we also stock an extensive collection of O.E. grade parts, which allows us to offer replacements for any faulty components of car suspension system Shipley.
What we repair at our facility?
Since we are a professional garage for suspension repairing Shipley, we make sure that our expert technicians are thoroughly acquainted with and can service various components of the suspension system.
Take a look at the suspension parts that we service at our garage:
Shock absorbers
Struts
Springs
Bearings, bushings, and joints
Steering wheel
Wheels
When to opt for suspension repair Shipley?
Mentioned below are some of the warning signs that you should look out for:
Bumpy rides Since the primary job of a suspension system is to reduce jerks and bumps, one of the first warning signs of a faulty shock absorber is bumpy rides. You will quickly be able to notice the deteriorating ride quality, and even small bumps or slightly uneven roads can cause massive shudders in the car cabin.
Nose-diving or squatting vehicle
A quick way to determine a faulty suspension system is the degrading braking performance. When you press the brake pedal hard, you will feel the entire weight of the car hurl forward as the front of the vehicle "nosedives".
Alternatively, you can also feel that the car rolls to a side or squats back when the suspension is broken.
Degrading steering response
Another glaring symptom of a broken shock absorber that you need to address immediately is the car pulling to one side. Especially at low speeds, you will find it difficult to control the vehicle,
but the issue may also stem from a faulty power steering pump or degrading control arm bushing.
Note that this can quickly become dangerous and you are recommended to get repairs for car suspension system Shipley as soon as possible.
End your quest for 'car Suspension Repair Shipley' with us!
Apart from shock absorbers, we also provide services for brakes, exhaust systems, and battery, to name only a few.
Feel free to avail of our services at your convenience.